Our Solutions
Home CANApps
CANApps for all your needs! Managed Services
Managed Services and On-Demand Services Digital Marketing
Advertise your platform with our digital marketing
CANApps
A suite of business tools that streamline various business processes. Our offerings include:
CANdispatch: An app for tracking the times and movements of patrol security guards.
CANTrack: An app for tracking daily tasks, invoices, and website submit forms.
CANwebsite: A customized website development service.
CANmail: A comprehensive mailing service for sending and receiving mail, tracking mail, and creating mailing lists, which can also be used for digital marketing.

Digitial Marketing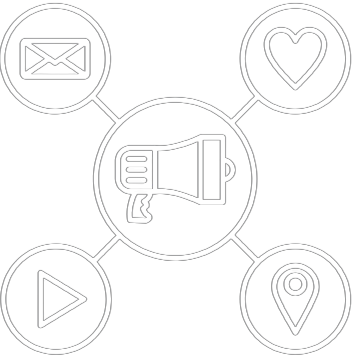 We offer a range of services to help you achieve your business goals, including:
SEO development to improve search engine rankings and drive organic traffic to your website.
Daily website growth monitoring and monthly progress reports to track your progress.
Paid advertising through Google and Facebook ads to promote your website and drive growth.
Managed Services
Our IT managed services provide comprehensive support and maintenance for your business's technology needs. Our services include:
PC, server, and network management.
Technical support and backup solutions.
Team of experienced professionals dedicated to helping your business succeed and stay connected and secure.
Range of services to proactively manage and maintain IT infrastructure, including PC management, server management, and network management.
Technical support for any issues that may arise with IT infrastructure.
Data protection and business continuity through reliable backup solutions.

Our Portfolio Our portfolio showcases the diverse range of projects we have completed for clients. Our portfolio includes:
CANwebsites that are a collection of websites designed and developed in-house, showcasing our expertise in website design and development.
Client websites which showcase a diverse range of industries and businesses we have worked with, as well as different design styles and approaches to meet the unique needs of each client.
Client testimonials which provide evidence of the high quality of work we are capable of producing.
Support
We offer the following services to help you resolve any issues with your technology:
Troubleshooting and problem-solving to identify the root cause of any issues you may be experiencing.
Technical support to help you resolve any issues on your own, if needed.
Maintenance and updates to ensure your systems are always running smoothly.
Committed to providing the highest level of support to help you resolve any issues as quickly as possible.